The Handsome Suit
The Handsome Suit
Tanihara Shosuke, Tsukaji Muga, Kitagawa Keiko, Yamamoto Yusuke
2008 Movie. with English subtitles.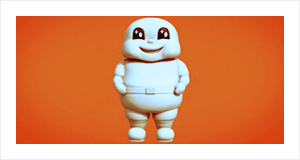 Trailer and Synopsis. Diner owner Takuro (Tsukaji Muga) is the star in the kitchen with his fabulous cooking skills, but his below-average appearances make him a dud with the ladies. While renting a tux for his friend's wedding, Takuro ends up with a "handsome suit" that magically transforms him into a tall and dashing hunk (Tanihara Shosuke)! Suddenly, the world's at Takuro's feet as he becomes the hottest male model on the scene and the apple of every woman's eyes. But it's not so easy juggling two lives, especially when his suit keeps threatening to malfunction and reveal his true face.

cast: Tsukaji Muga, Tanihara Shosuke, Kitagawa Keiko, Yamamoto Yusuke, Ikeuchi Hiroyuki, Sada Mayumi, Sasaki Nozomi, Oshima Miyuki, Nukumizu Yoichi, Ibu Masato


The Handsome Suit
Total size: 1.3GB

megaupload: CD1 . CD2
mediafire: folder (15 parts)

SUBS ( mirror )

They used "La La La Love Song". XDD Now I'm going to have it stuck in my head all day.

Comment if you're taking it.



Only in Japan could "Sailor Mars" fall in love with a middle aged, guy who looks like a pig, and picks his nose in public. You may have to register to download from the site but this movie is well with the price of a thank you comment! I was laughing from beginning to end. Along with the stars many of the co-stars will be very recognizable to jdrama fans. Highly recommend, download this now!!

Labels: Bishojo Senshi Sailor Moon, Japanese Movie, Kitagawa Keiko